Susan M. Regan Scholarship Recipient announced
Congratulations to Lucas Dionne, a second-year student at Northcentral Technical College, and the most recent recipient of the Susan M. Regan Memorial Scholarship. A Wood Science major working toward a Wood Technology Associate Degree, Lucas provided these words regarding his career path choices:
"Wood working has always interested me. (When I was younger, I would build birdhouses to sell to family members.) But I never considered a career in the Forest Products Industry until my junior year of High School. During a Career Fair, I met my current instructor, Travis Allen, and he hooked me on the idea of being part of the Wood Science Program at the Northcentral Technical College.
Leading up to my classes there, I focused on learning as much as my High School Shop instructor could teach me, and soon became the 'guy' that troubleshot machines. And twice I toured Zelazoski Wood Products, Inc., located in my hometown, and both times ended the tours feeling that I belonged there. I was employed there in the summer of 2020, and worked every task as if I were made to do it.
As of now, a career in kiln operations fascinates me. Thank you for helping me get to this point."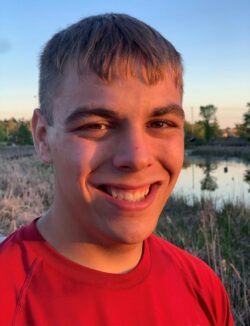 Scholarship Information - In memory of former HMA Executive Vice President, Susan M. Regan, the scholarship program provides financial assistance to qualified students enrolled in an accredited forestry/wood products program. Visit www.HMAmembers for scholarship details.