Growing their workforce even in a pandemic
This past summer, despite the challenges of the COVID-19 pandemic, several industry stakeholders took advantage of the Hardwood Sawmilling & Drying Certificate Program offered by HMA's partner in education, the Northcentral Technical College (NTC).
This in-person, hands-on training opportunity, which ran from July 6 to August 7, was conducted at NTC's Wood Technology Center of Excellence, in Wisconsin. And according to Program Director, Travis Allen, two students completed the program, successfully.
Congratulations to certificate holders, Chris Barribeau, Precision Lumber, Pembine, Wisconsin and Jacob Larsen, S&L Lumber Co, Iron River, Michigan, trained to scale, grade and value hardwood logs; breakdown logs and edge/trim lumber to maximize profits; inspect lumber; and dry lumber from start to finish using a steam kiln, DH kiln and vacuum kiln.
Hopefully, as the pandemic situation eases, it is anticipated that NTC will again be offering the Hardwood Certificate Program and similar training opportunities designed to grow, groom and inspire the supervisors, lumber inspectors, Kiln operators, quality control technicians and plant managers needed in our hardwood facilities. Stand by.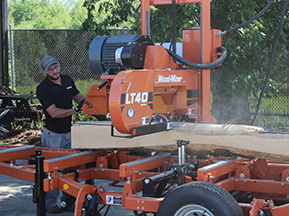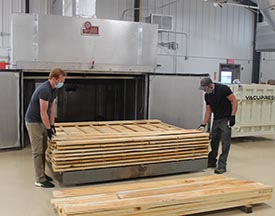 ​