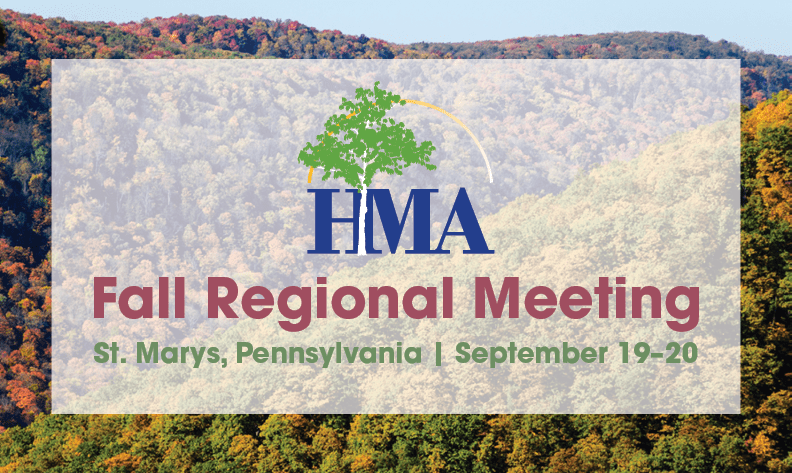 2023 Fall Regional Meeting
HMA is welcoming members to Pennsylvania this fall, September 19–20, and you won't want to miss this lineup of tours.
Bradford Forest Products
In 1925, Joe Rossi began producing lumber, railroad ties, and firewood for the central Connecticut marketplace. Nearly a century later, locations in Connecticut and Pennsylvania have extensive sorting, milling, and drying capabilities, along with unlimited access to one hundred thousand acres of the finest hardwood forests in America. Our tour of the Keystone State will include two Rossi Group facilities: Bradford Forest Products and Emporium Hardwoods.
Located near the Pennsylvania-New York border in Bradford, Pennsylvania, Bradford Forest Products, part of the Rossi Group since 2021, specializes in high-quality cherry, hard and soft Maple, red and white oak, and ash.
Emporium Hardwoods
​Emporium Hardwoods, nestled in Emporium, Pennsylvania, is a state-of-the-art operation touting two double cut slant head-rigs, two band re-saws, and a sorting line with 37 automated bays to ensure a maximum range of sizes and grades before stacking and kiln drying. RossiGroup.net
​
RAM Forest Products
A manufacturer and exporter of quality Pennsylvania hardwoods—and specializing in ash, red oak, hard maple, soft maple, and cherry—RAM Forest Products, Inc., Shinglehouse, Pennsylvania, is located in the northwestern corner of Potter County, AKA "God's Country!"
An HMA member since 1987, and a longtime contributor to HMA's education/promotion campaign, this is HMA's first visit to RAM, and we're looking forward to the experience!
​
St. Marys Lumber Co.
With five production facilities located in the Northern Appalachian Mountains of Pennsylvania, Bingaman & Son Lumber prides itself in producing kiln-dried lumber, strips, dimensions, glulam curtain wall beams, thermally-modified lumber, and much more.
St. Marys Lumber Co., St. Marys, Pennsylvania, specializing in black cherry, ash, soft maple, and poplar, joined the Bingaman family of businesses in 2006, establishing a direct link to the vast timber resource in the Allegheny National Forest region. BingLogs.com