An Industry with a Story to Tell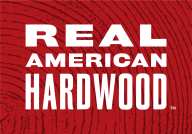 Wood is one of our oldest building materials, and for those of us in the hardwood industry, it's top of mind in our day-to-day lives—and perhaps part of our family legacies. We can outline the differences between hardwoods and softwoods; we can define forest management practices; we know the journey from the forest to a finished product; we understand the durability of a hardwood floor; we value the appearance of hardwood cabinetry; we respect the craftsmanship put into hardwood furniture; and we appreciate the intricacy of hardwood moulding and millwork. We know these stories all too well.
But for general consumers, hardwood may only be a topic of discussion if they're purchasing a new house or planning a home improvement project. Consumers do their research at the big box stores, where alternative products are front and center, and online, where misinformation runs rampant. And the reality is, wood is wood to consumers—even if it's a different product that simply looks the part. There is little to no emotion connecting consumers to hardwood.
Shifting the narrative, making connections, and ultimately recapturing market share are uphill battles that can be won by working together as an industry. And the time is now.
Through the Real American Hardwood Coalition (RAHC), the industry is inspiring a stylish and healthy environment by educating consumers on the many benefits of Real American Hardwood™ products. The first major component of this work is the development of RealAmericanHardwood.com.
On schedule to launch the week of June 20, the new website will serve as the face of the industry and deliver an interactive experience that takes consumers on a journey to establish an emotional connection with Real American Hardwood products, while learning about the rational attributes and functional benefits of this Naturally Authentic™ resource. The site will encourage consumers to imagine their dream home and how hardwood can bring it to life, discover why hardwood is a healthier choice than alternatives and a wise investment, explore how hardwood is influencing our everyday culture, and delve into the facts surrounding nature's only renewable and sustainable building product.
Ours is an industry with a story to tell. And thanks to the work of the RAHC, as well as all the associations, companies, and individuals who support the initiative, Real American Hardwood flooring, cabinetry, furniture, and millwork are primed to be "best sellers."​