Thank You Promo and Education supporters
The Hardwood Manufacturers Association (HMA) would like to take this opportunity to recognize and thank the many companies which have provided financial support to HMA's Education/Promotion Campaign, developed to give the hardwood industry a unified identity, and The American Hardwood Information Center, HardwoodInfo.com, the authoritative resource for consumers and building professionals seeking factual information about American Hardwoods. Drum roll, please!
For the period November 1, 2018 through October 31, 2019, thank you to these generous and forward-thinking industry stakeholders: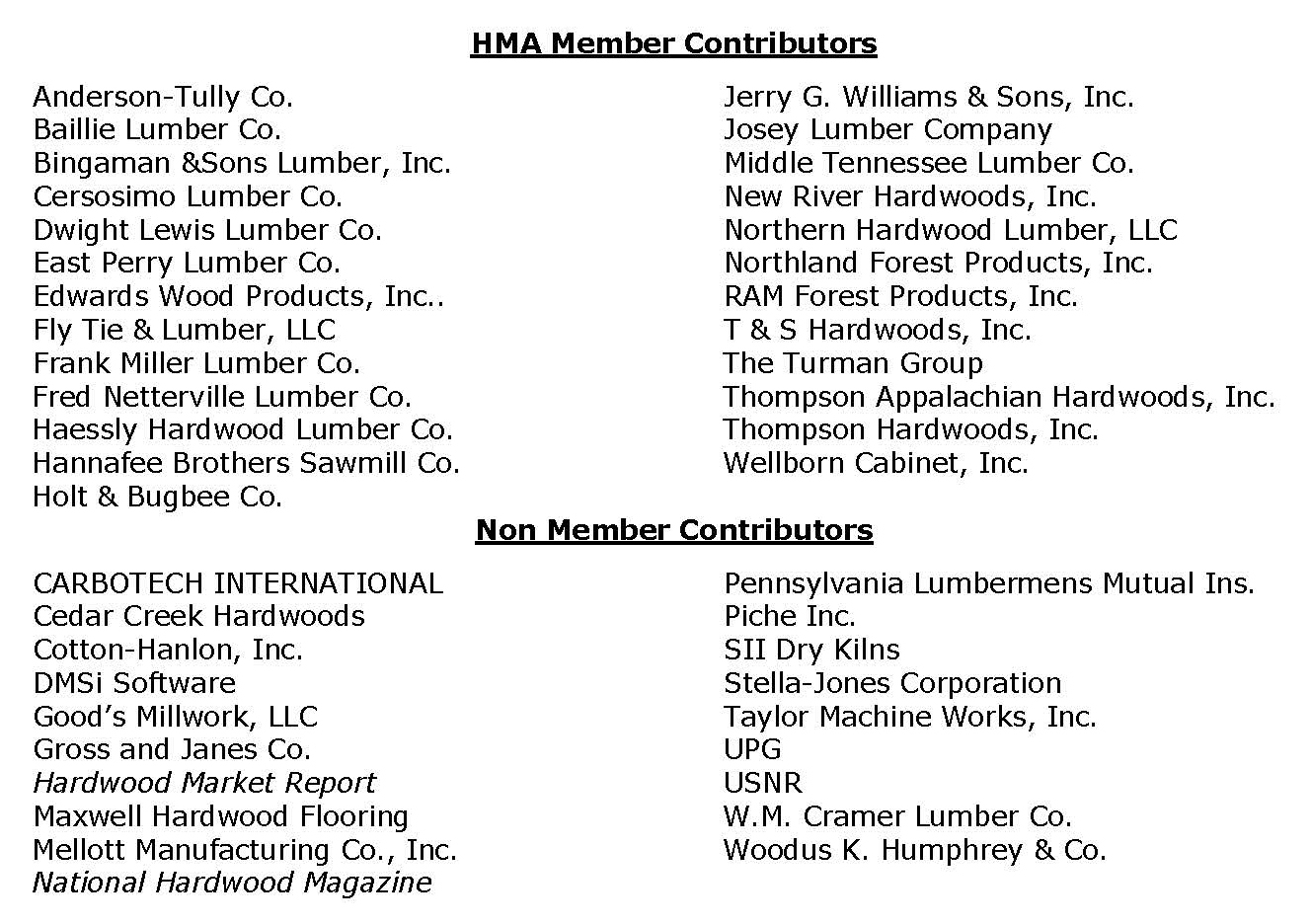 Only through industry support and collaboration can promotional efforts designed to inspire a renewed preference for American Hardwood products continue. And so, as you plan for 2020, should you want to add your company name to this list, please contact the HMA office at 412.244.0440. Hope to hear from you.