Looking for that 'competitive' edge?
Here's the ticket. Sign on as a 2020 National Conference Sponsor. It's an effective and easy way to gain greater company recognition. First off, we'll add you to this growing list of forward-thinking industry associates, and then we'll 'spotlight' you at HMA's big event and throughout 2020. But first things, first.
Thank you to these 'new' Conference Sponsors: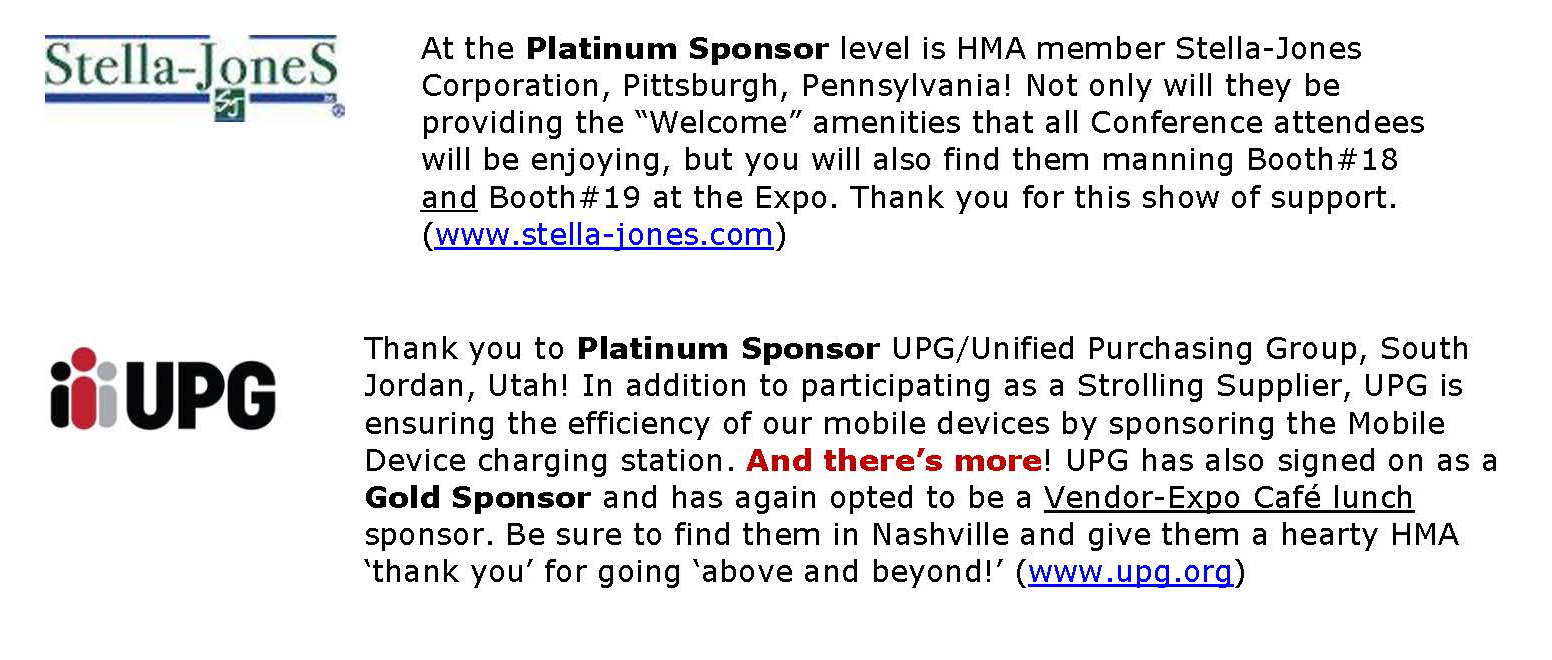 To add your company name and logo to this impressive list, call the HMA office, 412.244.0440, to discuss available opportunities.