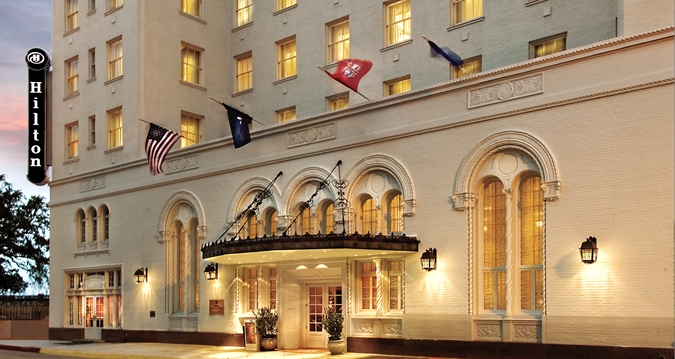 Mississippi Valley Regional Meeting
Please Note: Hotel Reservations need to be made for two hotels.
Tuesday, September 26
only
Hilton Baton Rouge Capitol Center
201 Lafayette St. • Baton Rouge, LA 70801
To make your reservation call 1-800-955-6962. Please be sure to mention the HMA room block when calling to receive the discounted rate.
Rate: $138
Hotel Deadline: Sept. 5, 2017 
A complimentary hotel shuttle is available for airport pickup; call 1-800-955-6962 and speak to the front desk upon arrival. 
Wednesday, September 27
only
The Hotel Vue is sold-out for Wednesday evening, September 27.  We have reserved 'overflow' rooms at the same rate at the Holiday Inn Express in Natchez.
Holiday Inn Express
639 S Canal St. • Natchez, MS 39120
For reservations call 601-442-4462. Please be sure to mention the HMA room block when calling to receive the discounted rate.
Rate: $119
Hotel Deadline: Sept. 17, 2017
Hotel Vue
130 John R Junkin Dr. • Natchez, MS 39120
To make your reservation call 601-442-9976. Please be sure to mention the HMA room block when calling to receive the discounted rate.
Rate: $119
Hotel Deadline: Sept. 13, 2017