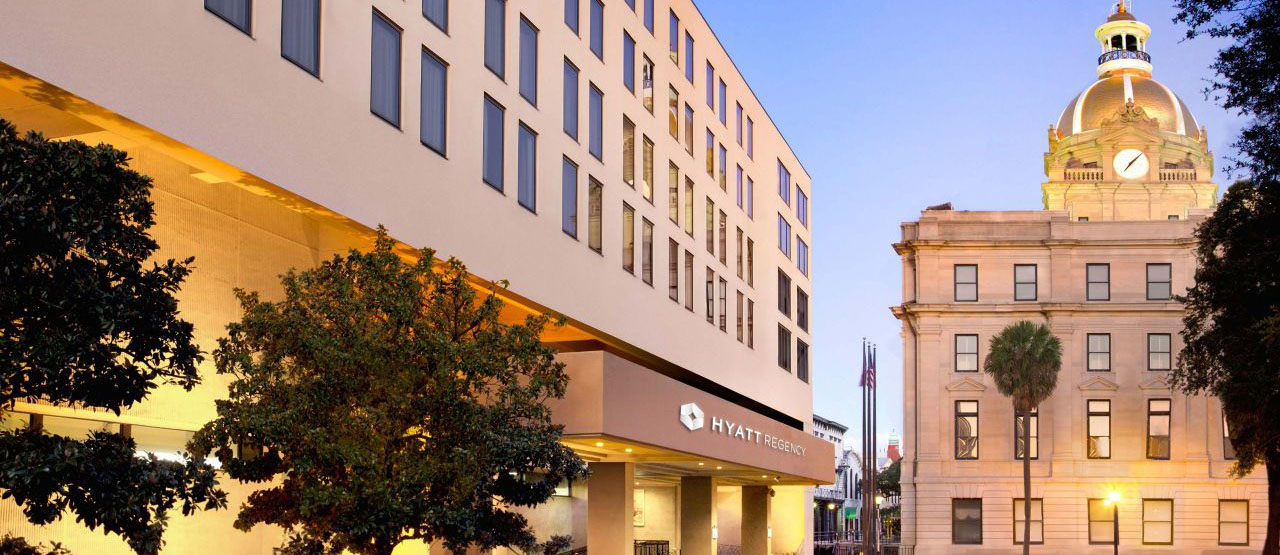 HMA's room block at the Hyatt Regency Savannah is booked to capacity, but not to worry. Just a few blocks away - at 14 Barnard Street - is Andaz Savannah. 
Andaz Savannah
14 Barnard St.
Savannah, GA 31401
For Room reservations, go online or call 912-233-2116 and press 3 to make your reservation. 
Be sure to mention "Hardwood Manufacturers Room Block". 
Rate: $205 Single/Double occupancy 
Reservation Deadline: February 25, 2019
The Hyatt Regency Savannah
Enjoy newly restyled rooms, modern amenities, exceptional dining and more in this elegant, contemporary, waterfront hotel - within walking distance of historic parks and squares, and with direct access to River Street and the city's Historic District. www.savannah.regency.hyatt.com
Hyatt Regency Savannah 
2 West Bay Street
Savannah, GA 31401
For room reservations go Online.
Rate: $205 Single/Double occupancy
Reservation deadline: February 25, 2019
There is no airport shuttle. There are several taxi options based out of the airport that offer transportation to the hotel, including Uber and Lyft. Yellow Cab is recommended because it is the only taxi service that accepts credit cards.